VXI Global Solutions: Your Gateway to a Career in Multilingual Customer Care and Technology Services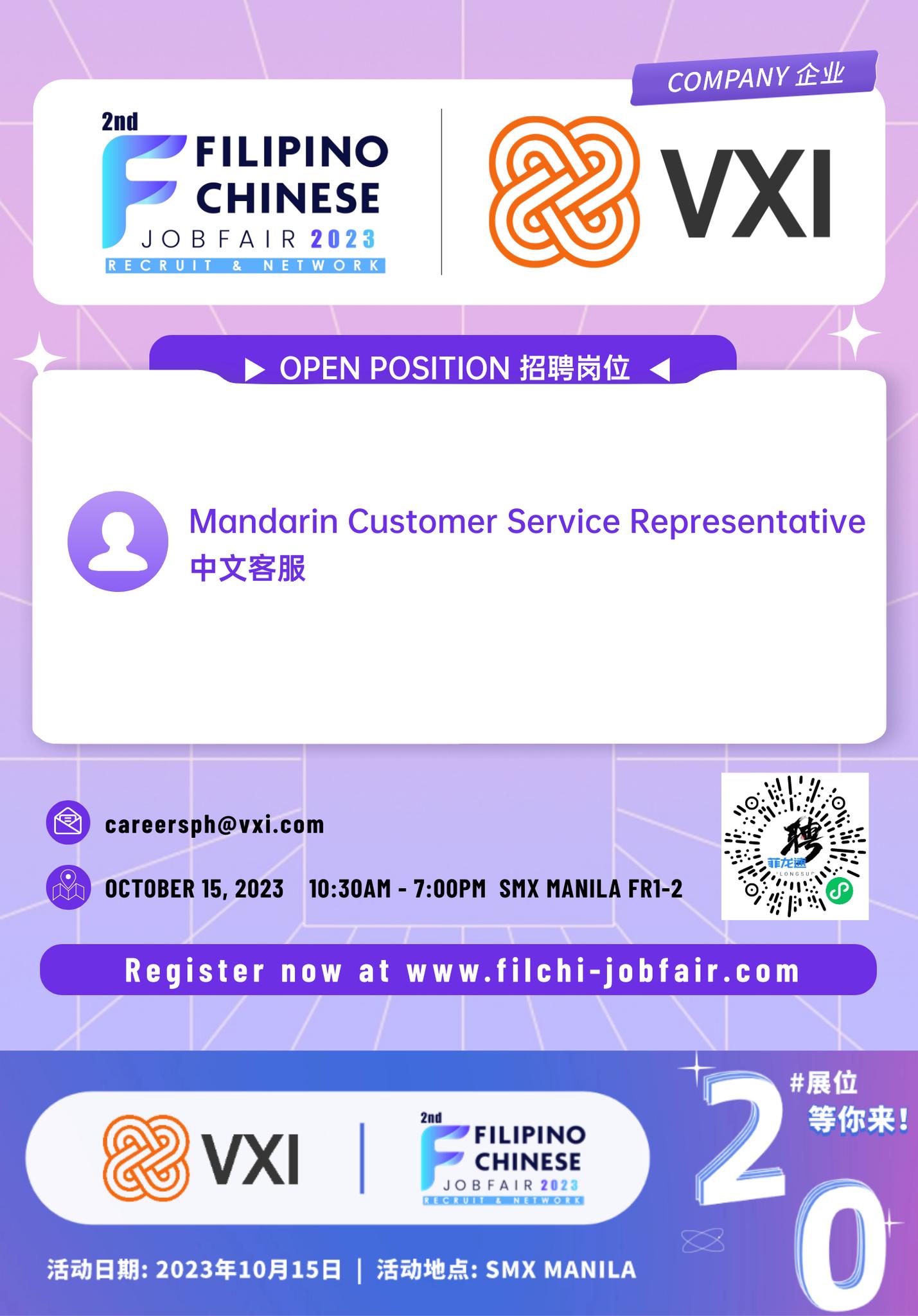 At VXI, we pride ourselves in helping our client partners develop technologies and customer care services that enable them to manage their business and customer relations more efficiently. Headquartered in Los Angeles, we support all customer engagements in multiple languages in the United States, Philippines, Jamaica, Guatemala, China, and India.
Formerly Multi-Cultural Marketing, VXI was initially created as an integrated customer contact center in 1998. We rapidly grew our vertical market expertise and language capabilities, specializing in call center and BPO services, multilingual support, software development, quality assurance testing, and infrastructure outsourcing. It didn't take long for us to join the ranks of the top 50 telemarketing companies in the United States. In 2001, we rebranded to VXI Global Solutions, Inc. to better reflect the breadth and sophistication of services and solutions that we provide to our clients.
With over 45,000 people across 42 locations worldwide, VXI Global Solutions is one of the fastest growing, privately-held business services organizations in the United States. Today, our client partners rely on our complete range of customer management contact center and technology solutions to retain and grow their customer base while maintaining the highest level of quality and operational excellence.
招聘岗位 / Job Vacancy:
Mandarin Customer Service Representative 中文客服
Email:careersph@vxi.com
2nd Filipino-Chinese Job Fair in Manila 2023 (菲龙网第二届菲律宾华人线下招聘会) was held last October 15, 2023, if you weren't able to visit your dream company's booth or attend the event, no worries as they are still waiting for your resume through their contact details!
For more details on the job fair, visit https://www.filchi-jobfair.com/
#filchijobfair #filchijobfair2023 #jobsph #RecruitmentPH #JobFairPH #Philippines2023 #hiring #HRPhilippines #菲律宾 #Philippines #Manila #MetroManila #Jobs #JobOpportunity #RealEstate #JoinOurTeam