SM Supermalls: Pioneering a Unique Professional Odyssey Beyond Conventional Retail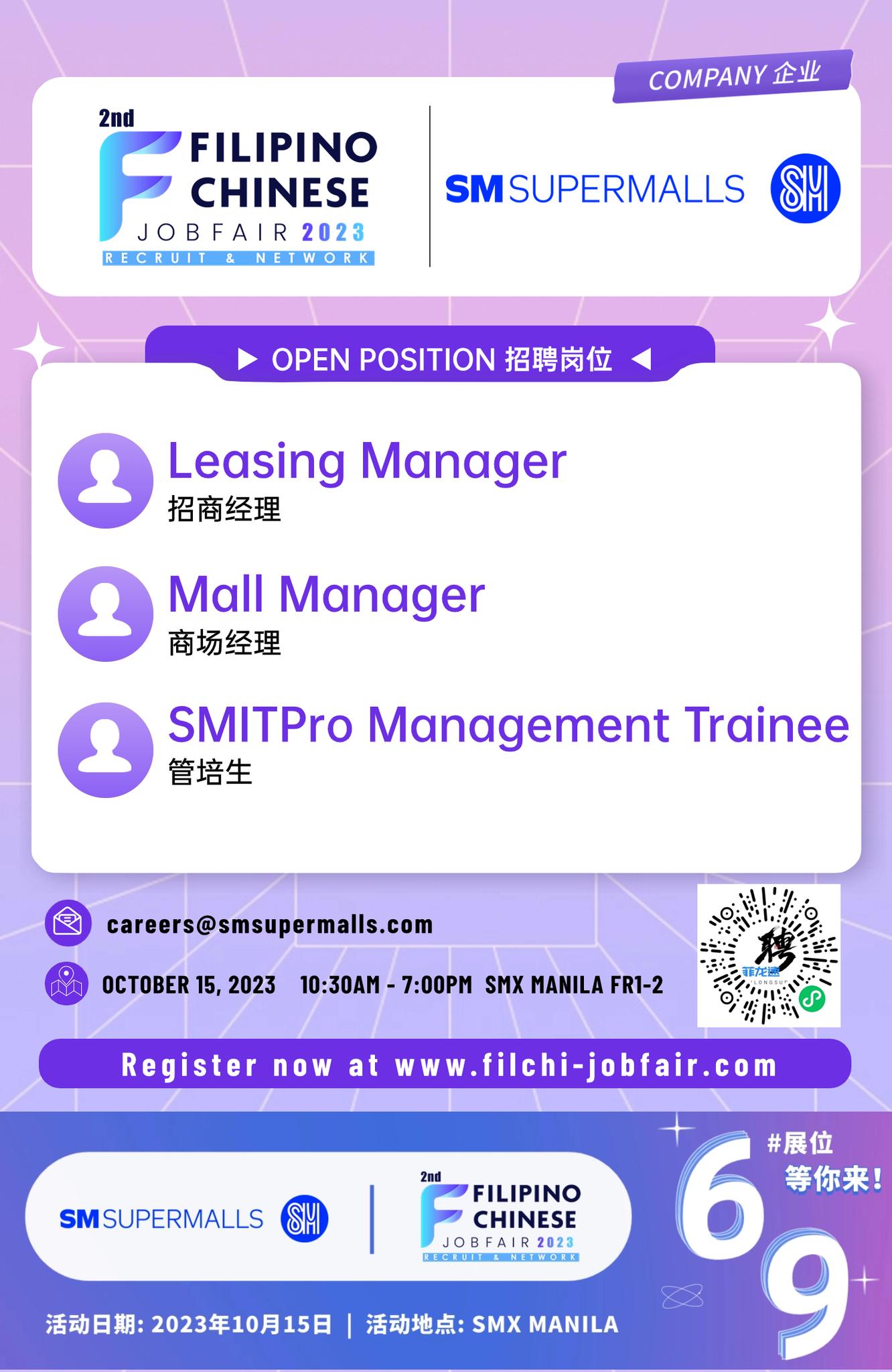 The household name SM Supermalls, long beyond the traditional operations of commercial and retail spaces, has evolved into an integral part of the everyday lifestyle of generations.
One of the core businesses of SM Group, SM Supermalls is a subsidiary of SM Prime Holdings, one of the largest integrated property developers in Southeast Asia, operating 84 shopping centers in the Philippines and 8 shopping centers in China. Its average daily traffic in the Philippines is 4 million, with more than 20,000 partner merchants, combined with domestic and international brands, providing a wonderful family life.
SM Supermalls places a high priority on community well-being and promotes it to grow in collaboration with Every day, SM meets the needs of customers in all aspects - from retail shopping, catering gatherings, government services, health care, banking and financial services. At every SM shopping mall in the Philippines, with the basic purpose of serving the Filipino people, we provide an outstanding shopping experience to the company's vast customer base through innovative operations, enriching customer choice and providing value-added
In addition to commercial operations, SM Supermalls is also committed to promoting career development planning for employees and helping small and micro businesses grow. The success of the company today is not only due to the vision of the late Mr. Shi Zhicheng; it is also due to the valuable talent resources of the company who continue to deliver outstanding service and
Over the years, SM Supermalls is proud to have hired these talented and talented people to achieve one milestone after another in its development.
Recruitment post:
Leasing Manager Investment Manager

Mall Manager Mall Manager

SMITPro Management Trainee 管培生
Email: careers@smsupermalls.com
2nd Filipino-Chinese Job Fair in Manila 2023 (菲龙网第二届菲律宾华人线下招聘会) was held last October 15, 2023, if you weren't able to visit your dream company's booth or attend the event, no worries as they are still waiting for your resume through their contact details!
For more details on the job fair, visit https://www.filchi-jobfair.com/
#filchijobfair #filchijobfair2023 #jobsph #RecruitmentPH #JobFairPH #Philippines2023 #hiring #HRPhilippines #菲律宾 #Philippines #Manila #MetroManila #Jobs #JobOpportunity #RealEstate #JoinOurTeam