Rev Up Your Career: Discover Job Opportunities with GORIDE INTERNATIONAL INCORPORATED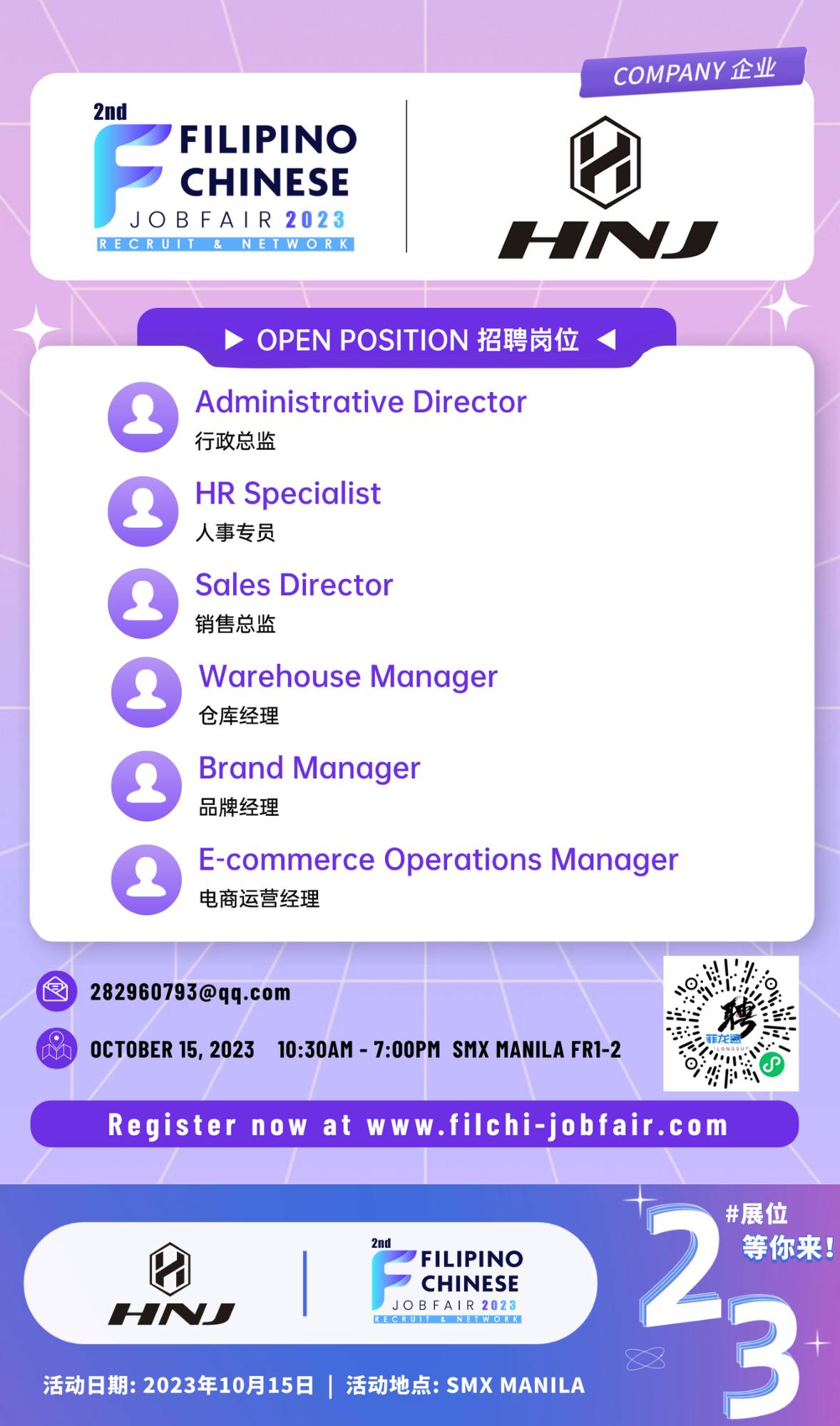 GORIDE INTERNATIONAL INC. is an authorized marketing agency of Gille Helmet, Zebra Helmet, HNJ Helmet and Accessories, Lexin Intercom. The primary purpose is to engage and maintain in the business of distributing, marketing, and servicing all kinds of motorcycle accessories, wares, and merchandise which are or may become articles of commerce on wholesale and retail.
GORIDE International Inc. assures responsive service and quality products for customer satisfaction and endeavors to become the leading motorcycle accessories industry in the Philippines.
GORIDE's committed to contribute to the economic development of the country by providing high-quality products nationwide.
招聘岗位 / Job Vacancies:
Administrative Director

HR Specialist

Sales Director

Warehouse Manager

Brand Manager

E-commerce Operations Manager
Email: 282960793@qq.com
2nd Filipino-Chinese Job Fair in Manila 2023 (菲龙网第二届菲律宾华人线下招聘会) is the most anticipated event of the year for jobseekers and companies alike! Whether you're looking to switch careers, connect with peers, or look for talents, the Fil-Chi Job Fair is the go-to event for you!
For more details visit https://www.filchi-jobfair.com/
For inquiries and booth bookings:
Email: filchijobfair@flw.ph
Mobile: +63 966 637 6696
#filchijobfair #filchijobfair2023 #jobsph #RecruitmentPH #JobFairPH #Philippines2023 #hiring #HRPhilippines #菲律宾 #Philippines #Manila #MetroManila #Jobs #JobOpportunity #RealEstate #JoinOurTeam