Manulife: Your Gateway to a Global Career in Financial Services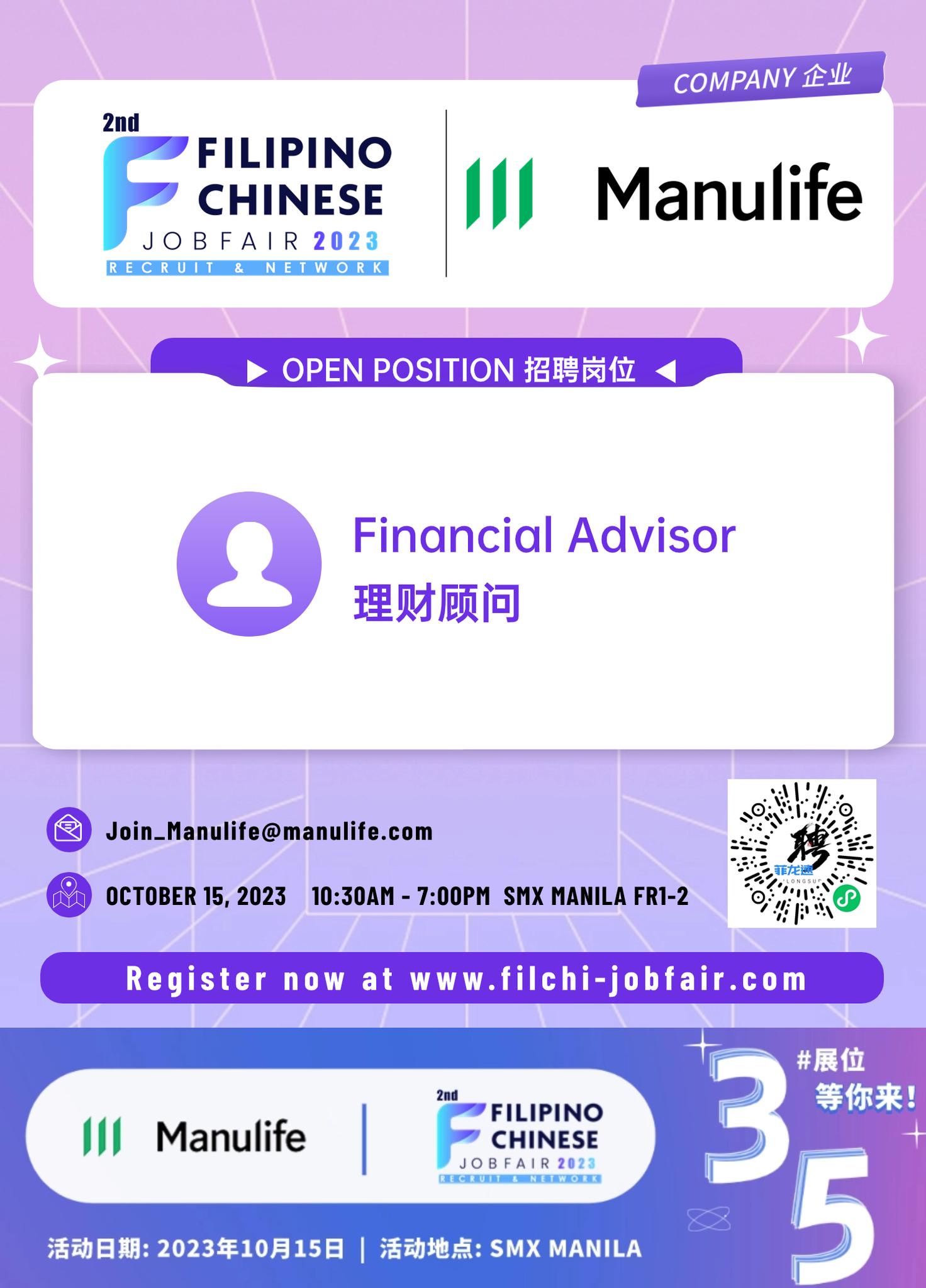 Manulife Financial Corporation is a leading international financial services provider, helping people make their decisions easier and lives better. With our global headquarters in Toronto, Canada, we provide financial advice and insurance, operating as Manulife across Canada, Asia, and Europe, and primarily as John Hancock in the United States.
Through Manulife Investment Management, the global brand for our Global Wealth and Asset Management segment, we serve individuals, institutions, and retirement plan members worldwide.
At the end of 2022, we had more than 40,000 employees, over 116,000 agents, and thousands of distribution partners, serving over 34 million customers. We trade as 'MFC' on the Toronto, New York, and the Philippine stock exchanges and under '945' in Hong Kong.
Not all offerings are available in all jurisdictions. For additional information, please visit www.manulife.com.ph
Recruitment 招聘岗位:
Financial Advisor 理财顾问
Email: Join_Manulife@manulife.com
2nd Filipino-Chinese Job Fair in Manila 2023 (菲龙网第二届菲律宾华人线下招聘会) was held last October 15, 2023, if you weren't able to visit your dream company's booth or attend the event, no worries as they are still waiting for your resume through their contact details!
For more details on the job fair, visit https://www.filchi-jobfair.com/
#filchijobfair #filchijobfair2023 #jobsph #RecruitmentPH #JobFairPH #Philippines2023 #hiring #HRPhilippines #菲律宾 #Philippines #Manila #MetroManila #Jobs #JobOpportunity #RealEstate #JoinOurTeam