Joining Forces with Hundred Billion Real Estate Corporation: Pioneering Excellence in Philippine Real Estate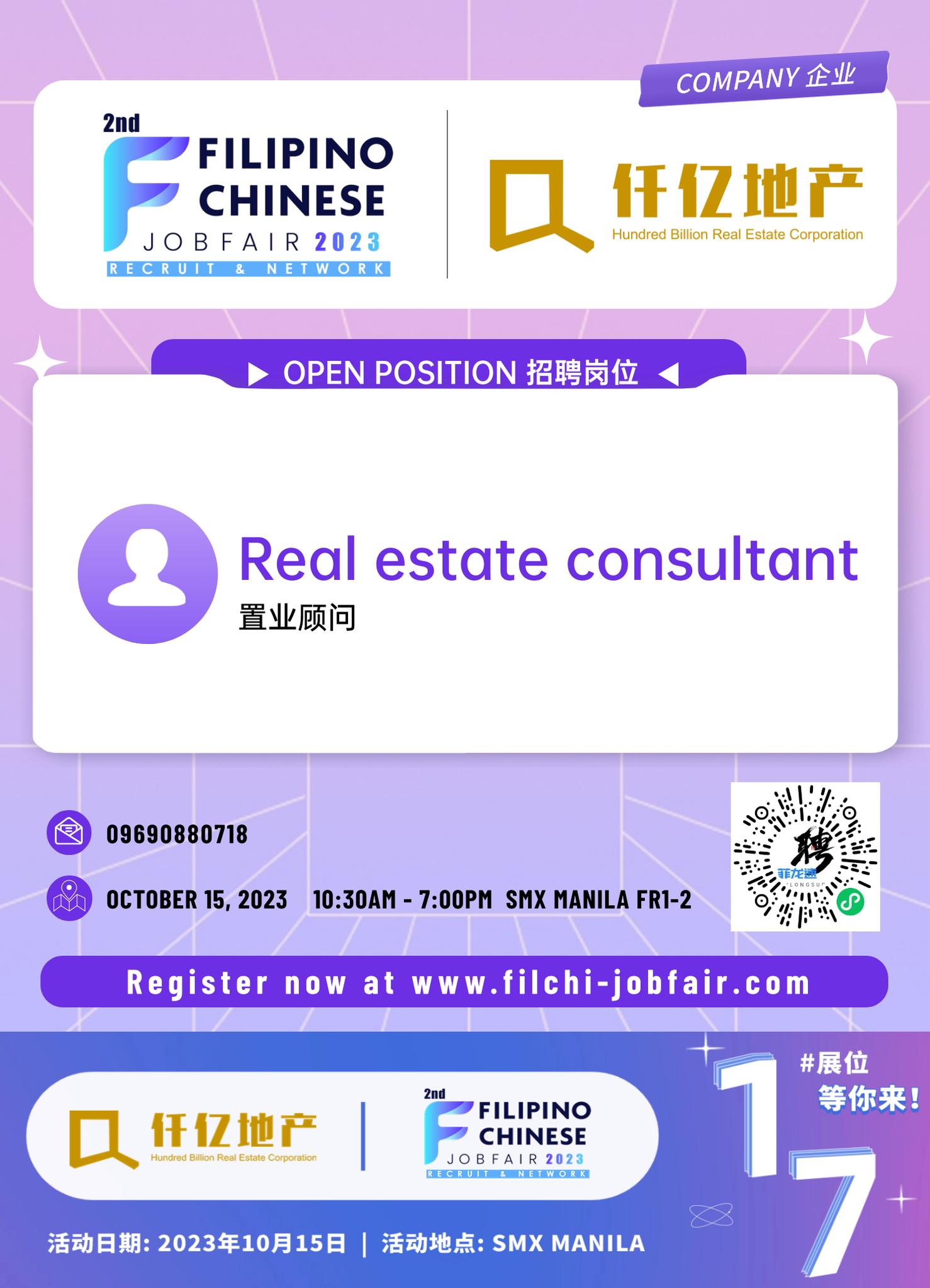 The Hundred Billion Real Estate Corporation is a business that specializes in real estate project planning and development.
The company provides developers and investors with comprehensive real estate project planning and execution solutions through in-depth market research and professional planning capabilities. The company is made up of a team of experience and expertise, including real estate development specialists, market analysts, designers, project managers and marketers.
The team has been deeply engaged in the Philippines for many years closely following market trends and needs, as well as government regulations and planning requirements, providing customers with a range of professional services such as feasibility studies, project positioning, design
Success case
*2018 s SMDC SHOER1 and other projects
342 sets sold in two months
*2019 Century AUZE project
100 sets sold in a month and a half
*2023's "Golden Bay". Royal View Hall Project
102 sets sold in a month and a half
*2023 "Huangting City" project opened for sale 80 sets
100 million real estate mainland branch
Beijing 100 million real estate
Shenzhen Yiyuan Real Estate
HANGZHOU HANGZHOU
Xiamen Yu billion real estate
Philippine company
100 million real estate Pasay head office
BGC Branch of 100 million real estate
Recruitment post:
Real Estate Consultant
【Duties 】
Receive customers on-site and provide professional real estate housing consulting services;

Understand the needs of customers, accurately match the housing listings for customers, provide professional housing sale or rental solutions, and facilitate the transaction between the two parties;

Digging potential customers, continuously maintaining customer relationships, conducting market research, and conducting research on collected industry information.
【Required position 】
Can speak English and Chinese

Age 23+

Good image and expression ability

Men and women
Contact us
【Small plane 】 @andy80182
【Contact 】09690880718
2nd Filipino-Chinese Job Fair in Manila 2023 (菲龙网第二届菲律宾华人线下招聘会) was held last October 15, 2023, if you weren't able to visit your dream company's booth or attend the event, no worries as they are still waiting for your resume through their contact details!
For more details on the job fair, visit https://www.filchi-jobfair.com/
#filchijobfair #filchijobfair2023 #jobsph #RecruitmentPH #JobFairPH #Philippines2023 #hiring #HRPhilippines #菲律宾 #Philippines #Manila #MetroManila #Jobs #JobOpportunity #RealEstate #JoinOurTeam