Yeah Fresh: Your Gateway to a Fresh Career Path - Explore Opportunities at the 2nd Fil-Chi Job Fair in Manila 2023!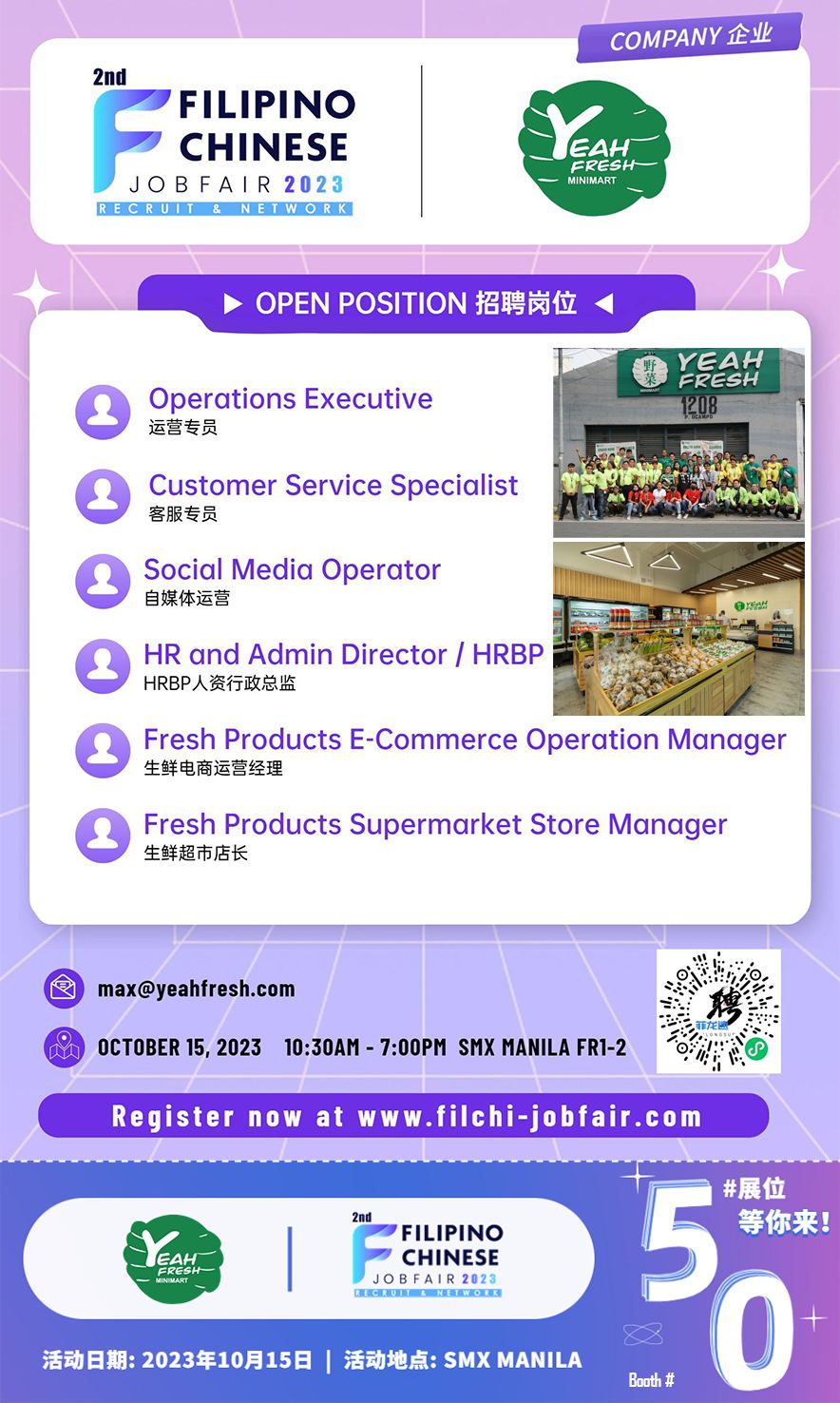 Founded in 2021, Yeah Fresh is an internet fresh products e-commerce company with numerous online channels for convenient access to its users. Determined to become the largest B2C platform in the internet industry in Southeast Asia, the company provides a clear career development path and aims to build the first branded fresh products chain stores in the Philippines.
With the rapid development of business, Yeah Fresh is looking for outstanding talents from all over the world. Regardless of nationality, no matter where you are, you have the opportunity to be a part of Yeah Fresh!
Company Address: The Pebble 203 Acqua Residences
Email Address: max@yeahfresh.com
Contact Number: 09691404427
The 2nd Filipino-Chinese Job Fair in Manila 2023 (菲龙网第二届菲律宾华人线下招聘会) is the most anticipated event of the year for jobseekers and companies alike! Whether you're looking to switch careers, connect with peers, or look for talents, the Fil-Chi Job Fair is the go-to event for you! See you on October 15, 2023!
For more details visit https://www.filchi-jobfair.com/
For inquiries and booth bookings:
Email: filchijobfair@flw.ph
Mobile: +63 966 637 6696
#filchijobfair #filchijobfair2023 #jobsph #RecruitmentPH #JobFairPH #Philippines2023